ACTIVITIES IN THE VICINITY OF BAINS-LES-BAINES
Serenity and spaciousness, wellness centres and health resorts, culture and heritage, tradition and gastronomy, historical cities and sporty activities: both in summer as in winter the Vosges, with its beautiful nature, offers possibilities in abundance to explore from bed and breakfast Vie La Vie.
Besides the activities mentioned below, in the Vosges you can go climbing, sailing, hamg gliding, diving, bungy jumping, roller skating, take a chance in a casino or go to a theme park.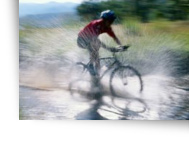 As well as for cyclists as for mountainbikers the department offers a extensive choice of cycling routes of over 1,000 kilometers with something for everybody. Amazing routes will take the cyclist along summits and hills, breathtaking landscapes and lush forests. Nearby Bains-les-Bains runs the well-known track from Amsterdam to Barcelona.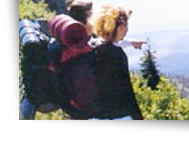 Is there a better way to discover the area than by hiking through it? Over 4,000 kilometers marked hiking trails (16,000 kilometers across the total massiff) run through the departement. From short hikeshikes with the family up to the 'grandes randonnées'.
WELLNESS CENTRES & HEALTH RESORTS
In this part of the Vosges you can find various sorts of healing springs. The health resort in Bains-les-Bains (Station thermale Bains-les-Bains) is specifically suited for patients suffering from heart disease and rheumatism, hence the name "heart-warming" Bains-les-Bains. Even for a short wellness treatment of a couple of hours, you can go to the wellness centre in Bains-les-Bains or the wellness centres in the surrounding area.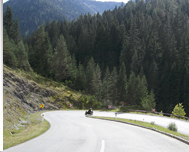 The Vosges is one of the most beautiful areas to motorcycle. The many twisting roads are well maintained and are a pleasure for every motorcyclist. Beautiful drives from chambree d'hotes Vie La Vie are amongst others the "la Route des Crêtes" and the "la Route des Vins".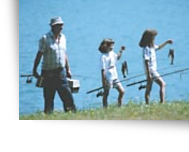 In the Vosges there are about 3,500 kilometers of waterways of which three quarters are open for trout fishing. Here all anglers will find happiness, whether fishing in rivers or lakes.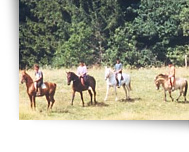 With its 800 kilometers in length the "Transvosges" equestrian route makes the Vosges an excellent region for equestrian tourism. The many secondary routes traversing the departement ontribute tot he quality of supply in this area. Just kilometers away from bed and breakfast Vie la Vie various riding schools can be found.